Featured Photo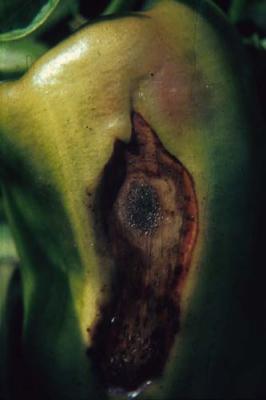 Other Photos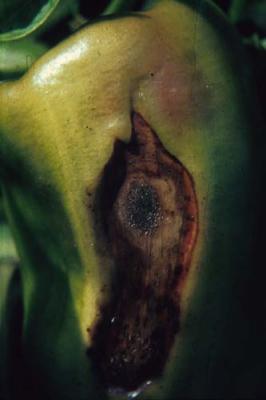 feaured_photo_co
Jürg Kranz (Courtesy of EcoPort, www.ecoport.org)
Is this a Minor Pest?
Yes
Minor Pest Title
Anthracnose (ripe rot) (Colletotrichum capsici)
Minor Pest Description
Anthracnose caused by Colletotrichum spp. is a major problem of ripened fruits. The fungus produces dark, sunken spots up to 2.5 cm across on sweet pepper. The spots occur on green and ripe fruits and their surface may be covered in moist weather with salmon-pink mass of spores. The fungus is seed-borne.
Minor Pest What to do.
Use certified disease-free seeds.
Hot water treat own produced seeds. For more information on hot water treatment
Practise field sanitation (removal of crop debris after harvest).
Minor Pest Firstcontent
119
Custom1
Common names;anthracnose, brown blight (of coffee and tea), tear stain, dieback (citrus), fruit rot, stem canker, black spot of fruit, ripe rot of pepper, anthracnose tear-stain (mango)