Featured Photo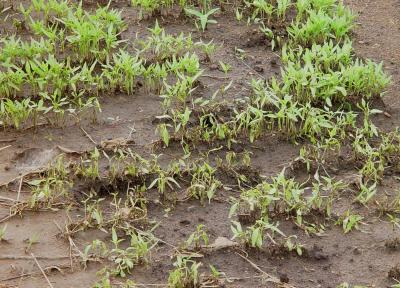 Other Photos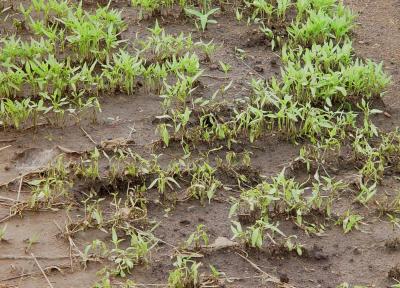 featured_photo_title
Damping-off disease
feaured_photo_co
A. A. Seif & B. Nyambo, icipe
Is this a Minor Pest?
Yes
Minor Pest Title
Damping-off and root rot (Rhizoctonia solani / Pythium spp. / Fusarium spp.
Minor Pest Description
Seedlings fail to emerge (pre-emergence damping-off); small seedlings collapse (post-emergence damping-off); seedlings are stunted through root rot and / or collar rot. Nursery beds show irregular patches. The fungi causing seedling diseases are soil inhabitants. Pythium spp. are favoured by low temperatures while R. solani and Fusarium spp. thrive at higher temperatures.
Minor Pest What to do.
Plant certified disease-free seed.
Nursery beds should be located on well drained sites not previously under vegetable production.
Proper watering regime.
Minor Pest Firstcontent
119
Custom1
Common names; Wilt, Damping-off, Seedling blight, Root rot, Rhizoctonia damping-off, Rhizoctonia