Featured Photo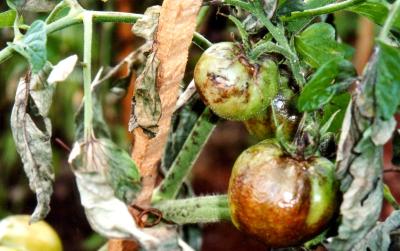 Other Photos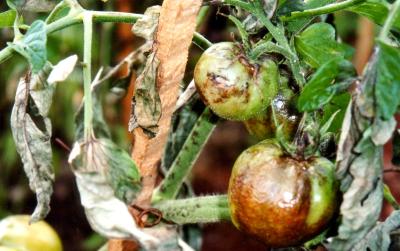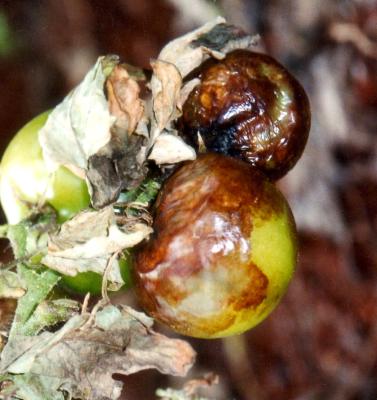 notes
sr: see farmers experiences, what is meant with EM and BM???
feaured_photo_co
B. Loehr, icipe
Is this a Minor Pest?
Yes
Minor Pest Title
Late blight (Phytophthora infestans)
Minor Pest Description
Symptoms of late blight are irregular, greenish-black, water soaked patches, which appear on the leaves. The spots soon turn brown and many of the affected leaves wither, yet frequently remain attached to the stem. Infection of the fruit occurs at any stage of growth. It is most common on the upper half of the fruit. The spots are greasy brown and have a firm corrugated (rough) surface that occasionally shows narrow zonate markings.
Minor Pest What to do.
Use resistant varieties (e.g. "Rio Grande", "Tengeru 97" etc).
Use disease-free transplants.
Stake and prune indeterminate varieties.
Do not plant tomatoes after potatoes.
Minor Pest Firstcontent
113
Custom1
Common names; Late blight / potato blight
Custom2
Seriousness; It is very destructive in cool, moist conditions